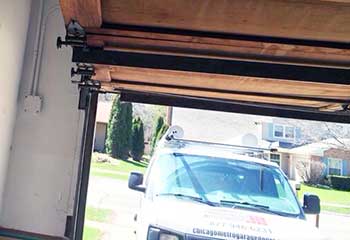 Roller Replacement
Customer Issue: Mr. Gordon felt something might be wrong with the tracks or rollers of his garage door due to how slowly it had been moving, and called us for a professional opinion.
Our Solution: We determined that the garage door rollers were, in fact, the problem causing Mr. Gordon's garage door to drag along the tracks. They had gotten too old and worn, and were breaking down. Once the opener had been detached, our team pried the tracks open to remove the damaged rollers and replace them.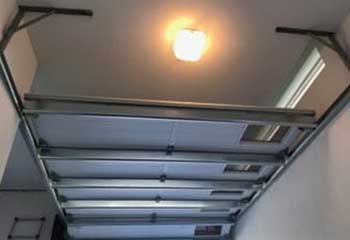 Track Replacement
Customer Issue: The customer noticed her door seemed to be dragging and even getting stuck at times, which was a problem with her busy schedule that needed to be tended to in a timely fashion.
Our Solution: The system was inspected by our experts who found that the problem was with one of the tracks, which was warping due to age. The door was taken down and the damaged track removed so a new one could be installed to solve the issue.
Kendra Jensen
- Brookhaven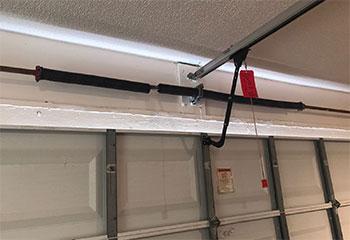 Spring Replacement
Customer Issue: The customer had an extension spring break on him during operation.
Our Solution: After manually opening the garage door, removing the customer's car, and unplugging everything, our technicians eased the springs loose and replaced both units. The cords received maintenance and lubrication, and then they installed the new garage door springs and tested them before calling it a finished job.
Thomas Robertson
- Dunwoody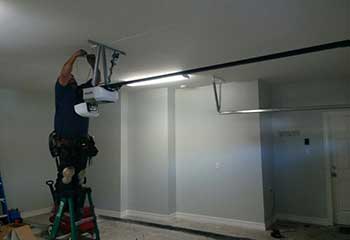 Opener Repair
Customer Issue: Broken trolley carriage.
Our Solution: We safely removed the damaged part after securing the chain on the sprocket. We slid on the new trolley and then reconnected and adjusted the chain drive. Before leaving, we made sure the opener was once again able to move the panels.
Jefferson Blanchard
- Sandy Springs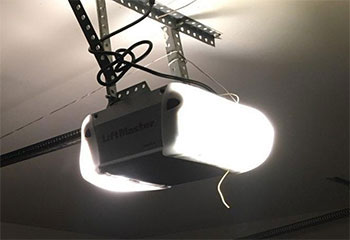 Opener Replacement
Customer Issue: Wanted an opener with a battery backup feature.
Our Solution: We offered the customer a number of options and he choose the LiftMaster 8360W model. This high performance and energy efficient model, which offers Wi-Fi and smartphone connectivity, advanced digital safety features and – most importantly – a backup battery feature, now allows the customer to use the unit during power outages.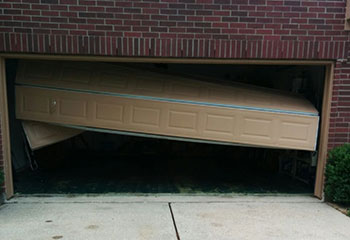 New Garage Door Installation
Customer Issue: Wanted a low maintenance door.
Our Solution: We offered the customer an aluminum garage door with a light champagne anodized finish from the Raynor StyleView™ series. The customer chose a panels arrangement that matched the design of his house, and the 2" thick rail Custom Profile option for optimum resilience. We then installed the door for him and made sure it met his expectations.
Kim French
- Sandy Springs