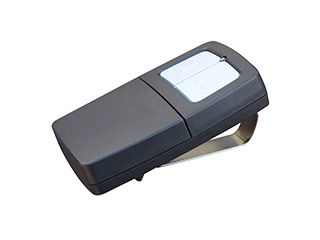 The second largest city in the Atlanta metropolitan area, Sandy Springs, Georgia has a population of approximately 100,000 people. Just 15 miles north of downtown Atlanta, this suburb of Atlanta is perfect for people who want access to the big city but plenty of opportunities in their own town as well. An impressive number of Fortune 500 companies are headquartered in Sandy Springs, and there are over 8,000 businesses in this city. Guess what? At Garage Door Repair Sandy Springs we're proud to be one of them!
All Your Remote Control Needs
We provide expert repair, replacement, and installation services for all types of garage doors. We can also replace and re-program clicker models of all the major brands. If you're in need of assistance when it comes to finding a security system to suit your lifestyle, security needs, and budget, we're here to help - just get in touch!
Single Code Technology
Single code technology simply means that the remote was designed to send out just one code. Each time the remote control gets pressed, the same code gets generated. Generally, traditional remotes work this way - universal remotes also usually use single code technology but are sometimes capable of being programmed to any opener model.
The Benefits Of Rolling Codes
Some of the most popular remotes today make use of rolling code technology, such as those from Liftmaster Security and Genie Intellicode. Rolling code remotes transmit a different code each time the remote button gets pushed, making it more difficult for intruders to hack the system and gain access to your garage.
How Multi-Code Works
A multi-code remote sends out a number of codes at different frequencies simultaneously. If you're looking for high-level security, this is a great option as its one of the best ways to prevent tracking by intruders.
If you're looking for a suitable remote control replacement for your garage, or wish to discuss security options in more detail, our local team at Garage Door Repair Sandy Springs are here for you. Just get in touch today!