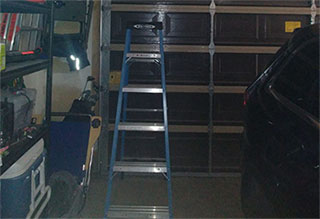 Given the fact that your garage door is likely used on a daily basis, it probably won't come as a surprise to hear that wear and tear over time is probable. Left alone, wear and tear will get worse and possibly lead to malfunction, preventing you from using your garage as you expect. Luckily, with a bit of professional maintenance, you can stave off these problems and keep your system working optimally for longer.
What Makes Our Service Standout?
Our technicians are professionals who possess extensive experience when it comes to providing maintenance for garage doors. We're incredibly dedicated to the craft and aim to provide the best service we can. Over the years, our maintenance services have helped homeowners learn how to take better care of their doors and spend less money on repairs in the long run.
Door Safety Tests
A faulty garage door is not the safest object to have at your property. Sometimes it's not obvious that your tracks are damaged or your springs are close to snapping. Our maintenance team can thoroughly inspect your system and identify any issues that might be lurking and posing a risk of developing into a hazard. Our safety tests are designed to detect any underlying flaws that could affect it's performance.
Minor Door Repairs & Adjustments
We don't just stop at safety tests. Once problems are diagnosed, our maintenance team will address any problems on the spot. We'll tighten any loose nuts and bolts and ensure the tension of your springs and cables is adjusted if needed. We can also apply rust treatment and apply lubrication to the moving parts of your system to help them continue to run smoothly.
Contact Us Today For Maintenance
The maintenance services of Garage Door Repair Sandy Springs are only a phone call away. Contact us today and we will make sure that your door works flawlessly throughout the year. Don't wait for a breakdown to catch you off guard, book a little TLC in for your system!
Give our team a call if you need help with:
LiftMaster Chain Drive Lubrication
Opener Sensor Repair & Replacement
Emergency Garage Door Services
Roll Up Garage Door Services